Entepesi Kenya (EK) visits
Kimana Mixed Day Secondary School
For Health Education and Sanitary Pad Donations!
On Tuesday, November 15th

, 2022
EK visited Kimana Mixed day secondary school to provide health education on topics of Mental Health Awareness and Sexual Reproductive Health, teaching a total of 273 students and three staff at the school. It is alarming that the rates of suicide and teen pregnancy are steadily rising in Kenya in the past five years.
"In Kenya, the WHO data estimates that 408 people die by suicide yearly. However, the figures could be high due to underreporting since it has largely been stigmatized" (Addressing rising suicide cases).
The above article continues to report that for every person who commits suicide, 135 people are affected as a result. This is a growing problem in Kenya which needs awareness and ways to encourage the community to seek help for themselves or others when struggling emotionally with depression and life's challenges.
According to UNESCO.org, "The teenage pregnancy and motherhood rate in Kenya stands at 18%. This implies that about 1 in every five teenage girls between the ages of 15-19 years have either had a live birth or are pregnant with their first child. The rate increases rapidly with age from 3% among girls aged 15 to 40% among girls aged 19" (Teenage Pregnancy Policy Brief ).
As these numbers rise, Kenya will see a rise in young girls dropping out of school as young mothers and an increase in households living in poverty due to a lack of education.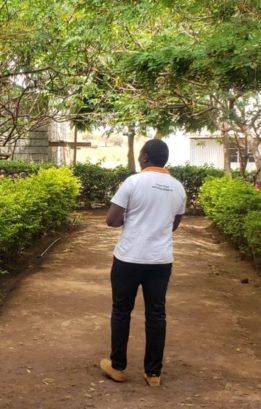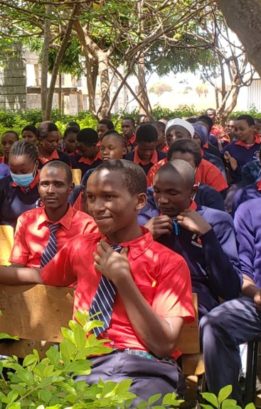 Prevention is KEY!
Entepesi Kenya believes that prevention is necessary to provide quality health for everyone. One way to have a significant impact on prevention is through health education.
Taking the time to educate and teach on topics to help prevent mental illnesses, teenage pregnancy, or the contraction of HIV/AIDS has a long-term impact on these students. Our goal is to educate and empower them to take ownership of their health and choices and speak up for help or others in need.
Kimana Mixed Day Secondary School welcomed us with grateful hearts!
A secondary-level day school in Kimana town has a population of 400 students, 273 of whom received health education and had opportunities to ask questions about what they learned. We had over 30 questions about menstrual health, safe sex, how to avoid having sex under the pressures of others, and how to ask for help when they are emotionally struggling.
In addition to the education, EK provided 45 girls with sanitary pads and left the school with a small supply for emergency cases that may arise. A total of 124 packs of sanitary pads were supplied.
We are grateful to all those who contributed to this cause. We kindly request your support as we take this noble education to other schools in Kajiado, Kenya.