"Every action we take impacts the lives of others around us. The question is: Are you aware of YOUR impact?" – Arthur Carmazzi
Entepesi Kenya has been active in Kajiado County, Kenya since October 2021.
The lasting impact is achieved through medical outreaches, health education, the menstrual health programs.
Health Education
is vital to improving the lives of the people we serve. The community receives education on many topics such as sexual reproductive health, menstrual health, physical therapy, and hygiene.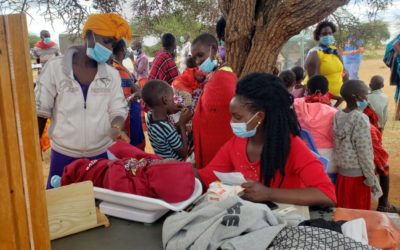 Nutrition
is one of the most important aspects of developmental growth in children. Entepesi Kenya provides a nutritionist to diagnose and treat malnutrition, educate mothers on balanced diets for children, and tracks the weight and size of each child.
Immunizations
help prevent the contraction of life-altering diseases such as measles or polio. Entepesi Kenya ensures these childhood immunizations are provided at each medical outreach.
Vaccines
help prevent serious illnesses such as HPV or COVID-19. Entepesi Kenya ensures that vaccines available are provided during all medical outreaches.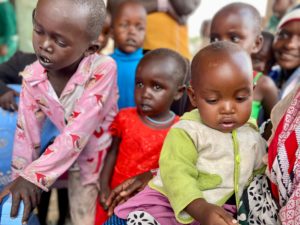 Family Planning
is important for any family. Without the knowledge of how to plan for children or pregnancy prevention, a family can find themselves with more children they can financially provide for.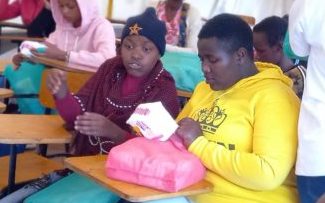 Sanitary Pads
are an important necessity for girls during their menstrual cycle.
Studies have shown that up to 65% of women and girls in Kenya cannot afford sanitary pads (Afri-Can, 2015). Entepesi Kenya will provide pads and assist in making pads more available for girls and women in the communities.